Today, Spanish is a language that is one the rise. Spanish is a beautiful language with a considerable global influence on business and culture. Since it is spoken in many diverse areas of the world, Spanish people benefit from being able to communicate with various kinds of people in Spanish-speaking countries and beyond.  Spanish is basically the mother tongue of around 450 million people in the world, making it the world's second most spoken language. Spanish surpasses English also when it comes to number of English speakers, as English comes at the 3rd place with around 335 million speakers in the world.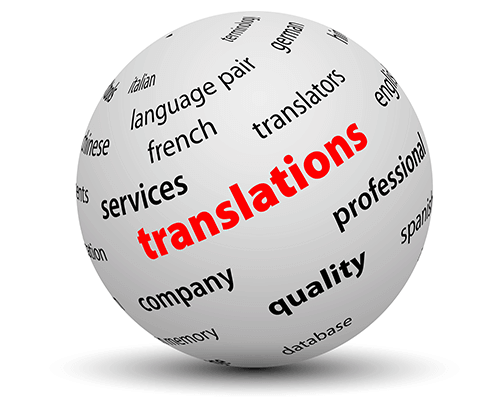 Language Oasis is proud to have Spanish speakers with native fluency, who have a better understanding of the Spanish cultural variations. And this enables Language Oasis to deliver best Spanish-English and English-Spanish translations in a professional atmosphere. Whether you require t translate your legal documents, medical reports, transcripts, or even business Spanish translation into, Language Oasis provides the top-notch Spanish translation services.
Why Choose Language Oasis for Spanish Translation?
All your translations will be handled by our finest translators in the industry and your document will be processed in two steps. In the first step, your document will be translated by an expert Spanish translator, and then, in the second step it will be proofread by another. Each of our translators has minimum 5 years of experience in translation, and possess a translation degree. Apart from the high quality translations, Language Oasis is a member of the American Translators Association (ATA) and is accredited by the Better Business Bureau (BBB), thus dedicated to providing elevating industry standards. So if you are looking for quality and cost-efficient translations, you can trust your documents with Language Oasis, and we will make sure that all your expectations are met. Moreover, Language Oasis offers the most competitive rates in the market, but no compromises are made when it comes to the quality of the translation. So whatever your translation requirements are, Language Oasis excels in providing high quality, accurate and timely translations, along with a certificate of translation to provide the authenticity of your documents.
If you got any more questions, you can call 888-670-3369, and one of our Support team members will be more than glad to assist you. Our knowledgeable Support team can also be reached via email at support@languageoasis.com, or via LIVE chat on our website: www.languageoasis.com.