Birth Certificates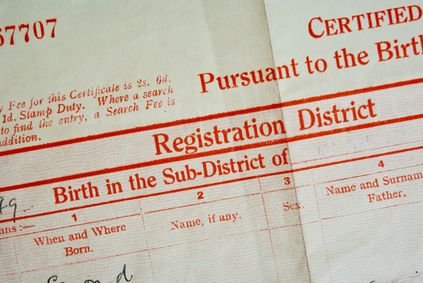 A birth certificate is an official document that proves your name, your date of birth, your place of birth and the name of your parents. Hence, it is an important travel document in many cases and in several countries. Moreover, it is a very important document when you are applying for an immigration status in another country. Therefore, in many cases, you will need to get your birth certificate translated to register the birth in another country or to apply for citizenship or residency in another country or to obtain a visa to travel as proof of kinship or as proof of identity. And who is more qualified than Language Oasis to get your birth certificate at an affordable price and with quick turnaround? The answer is simply: no one.
Language Oasis is proud of harboring more than 65 teams of different languages. And every team is composed of several experienced and skilled translators who have minimum 5 years of experience in translation and who hold degrees in Translation and Languages.
Hence, when translating your birth certificate, rest assured that your vital document is in safe hands, and that all the most important details in your documents will be accurately translated. Your birth certificate translation will be handled by two of our professional translators (the main translator and the reviewer) in the same language combination. All our translations come with our distinguished quality guarantee and unparalleled customer support.
When translating your birth certificate with Language Oasis, you will enjoy peace of mind as our certified translations are accepted by immigration authorities, embassies, authorities abroad, universities, courts, etc... If notarization service is needed, Language Oasis is there to help you as well.
For a flat rate of $27/page, you can get your birth certificate translated within 24 hours. If for any urgent matter, a rush service is requested, please contact our Support Team at 888-670-3369 or at support@languageoasis.com to check the possibility of expediting the translation.