About Us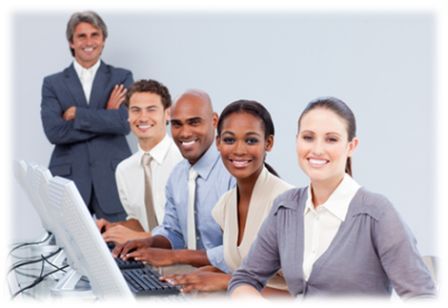 Language Oasis is a specialized online translation corporation which exclusively fulfills your requirements of expert and certified translation of languages. The world has become a global village where people living in different regions and belonging to different background share information, ideas and thoughts. This interaction between people from around the world benefits everyone and allows them to save time and money and Language Oasis is also a significant component of the thread in this scenario.
Language Oasis has revolutionized the concept of online translation. You might be able to find several organizations offering translation services that employ translation software and translate documents for their clients. Documents translated by such software are never 100% accurate and correct because software are not intelligent. The results of having documents translated through software could be terrible. Translation software can not distinguish the tone and background of the content. Language Oasis is famed for translating documents through individual professionals who have been engaged due to their proficiency, translation skills and expertise in languages. Our translators are hired after intense screening and evaluation tests and this can be visible in our services.
When you translate your documents through Language Oasis, you can confidently put forward those documents to USCIS, courts, law firms, law enforcement agencies, employers, universities, medical institutions and other important corporations. You can have all types of documents translated including birth certificates, power of attorney, divorce certificates, adoption documents, marriage certificates, legal contracts, diplomas and transcripts, etc.
Language Oasis offers certified and trustworthy translations with the highest turnaround for only $27 per page. The following is the turnaround time for the translation of documents. If you need to know more about the express translation of Language Oasis or your requirements are not mentioned here then kindly contact support to receive a quote.
1-3 pages of documents
24 hours
4-8 pages of documents
48 hours
9 and above pages of documents
kindly contact support for the exact turnaround

Kindly note these only include business days and holidays and weekends are excluded.
We ensure 100% satisfaction of our clients. A document after being translated by our professional translator is forwarded to our specialized proofreader who proofreads the translation and then approves it. This ensures that the translation done by Language Oasis is done with complete accuracy and precision.
The complete process of translation is absolutely transparent and we keep you updated all along. We will inform you when the translation process starts and ends and in the same way, we will inform you when the proofreading phase begins and ends. Upon the completion of the translation, you will be notified and you can login into your account and download your documents. Sending documents through mails simply increase surplus shipping costs, we send the documents online.
The services of Language Oasis are specialized, professional and at the same time easy on the pocket. So what are you waiting for? Just upload your document now!