Rush & Express Translation
At Language Oasis, we take pride in providing express translation services, where you will get your document translated within 24 hours with high quality and professionalism. Our translators have been hand-picked to make sure our translation services are rendered with top quality. Customer satisfaction has been our priority since the beginning, and we strive to improve our services to meet the customer's needs.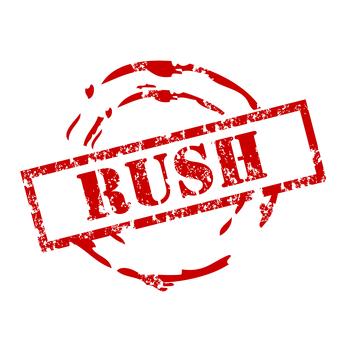 This is a fast-pace world. Everybody is in a rush to have his/her thing done. Customers sometime lack the time to take an appointment or wait for their turn at a translation agency to submit their document and then wait for more days to get the translation done. As part of our endeavors to enhance our customer service skills, Language Oasis will introduce a new Rush Order service. In addition to our normal turnaround of 24 hours for translations of documents ranging from 1 to 4 pages, Language Oasis is proud to present an extra speedy service for customers who have rush orders. We understand that requirements come up the very last minute and the customer feels confused and pressured. They might be concerned that they would not be able to deliver the required document on time to a certain agency, government authority, university, or any other institution. However, with the Language Oasis Rush service, there is no need to worry. We will address your rush order and deliver it to your email in a couple of hours. Our translators will dedicate their time to complete your rush order on time with the same high quality and professionalism.
Therefore, if you have a rush order that cannot wait for our normal 24-hour turnaround of translations, you can contact our Support Department by email at support@languageoasis.com or phone at 888-670-3369. Our Support Team will give you an estimate turnaround time, depending on the size and type of your document.