Word-Based Translation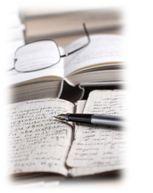 Language Oasis is a leading company in providing certified translation services, but that's not all! Thanks to the experience of our wide pool of translators, who are specialized in different fields of translator, Language Oasis provides also translation of business documents, or what we call word-based orders. Contrary to certified translation that is charged per page of 250 words, business documents are charged per word. Business documents translation does not mean corporate or companies have to pay an unnecessary high rate. A High rate does not mean better quality. At Language Oasis, quality is our number-one priority, and we want to build a long and trust-worthy relationship with clients.
We provide the lowest and most competitive rate in the market when it comes to certified translation and word-based orders. For business documents, we charge $0.10 per word with a minimum charge of $20 if the document is less than 250 words. With word-based orders, Language Oasis accommodates the needs of all types of businesses, ranging from small and mid-sized business to large renowned companies thanks to our top-notch teams of translators in more than 60 languages and to our superlative customer support.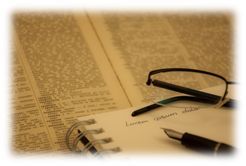 Language Oasis translators are experienced in the translation of wide range of documents, including but not limited to:
- Manuals
- Brochures
- Banners
- Ads
- Product Description
- Presentation Slides
Word-based orders may also include orders that customers want to translate for personal communication and correspondence (such as emails, letters, social media messages, text messages, etc…)
Just like certified translations, Language Oasis promises express turnaround of 24 hours maximum for documents ranging between 250 words and 1,000 words. For short documents, Language Oasis is proud to offer same day service. Therefore, if you have a business or a personal order that does not require certified translation, you can contact our Support Department by email at support@languageoasis.com or phone at 888-670-3369. Our Support Team will provide you with a quote and an estimate turnaround time, depending on the size and subject of your document.