Most Competitive Rates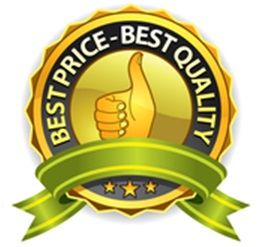 Language Oasis delivers the most excellent online translation services and the best part is that these services are provided at the most competitive rates anywhere. Imagine the luxury of having a page professionally and competently translated within 24 hours for just $27!
Language Oasis provides the most competitive rates but that never comes at the expense of quality. We understand today's hard times, and we want to offer you the most affordable price so you can have done your business done in a cost-efficient and time-efficient manner. Moreover, when you have a large order, you can always check with our Support Team if you may be eligible for discount. You can always email your documents to our Support Team at support@languageoasis.com and they will reply to you with an immediate quote with the best price possible. Our competitive rates do not include only translations. We have extended our best prices to include notarization and shipping services as well.
When we say that we ensure 100% customer satisfaction we do not only mean that we provide the superlative translation service but we also mean that we save the time and money of our customers to make them absolutely satisfied.
Language Oasis is an online translation company that offers certified and non-certified translations in different fields and for different walks of life (medical, legal, scientific, technical, academic, advertising, financial, banking, contracts, certificates and many more). For any of your inquiries, you can call us at our toll-free number 1-888-670-3369, and we will make sure your concerns are properly addressed. You can also email us at support@languageoasis.com to get quick free quotes with no obligations. We are headquartered in South Florida; however, we serve all 50 states including all major cities like New York, Washington DC, Boston, Philadelphia, Atlanta, Orlando, Miami, New Orleans, Cleveland, Kansas City, Chicago, Detroit, Denver, Phoenix, Dallas, Houston, San Antonio, San Diego, Los Angeles, and San Francisco among many others for the same competitive rates.