Contracts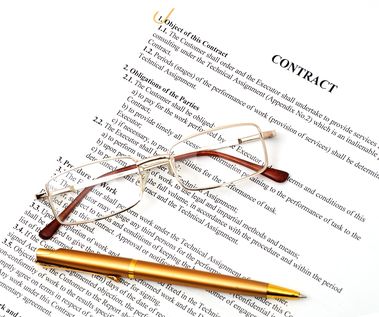 A contract is an agreement concluded between two parties for the purpose of marriage, employment, business, lease and other matters. The contract takes the form of a binding legal agreement that is usually documented. When the contract takes place between two parties who do not speak the same language, or when a contract needs to be used for official purposes in a country that does not speak the contract language, the contract then needs to be translated, and no one better than Language Oasis is qualified to provide you with professional translation of your contract.
Language Oasis hires the most skilled translators in the market who enjoy minimum 5 years of experience and who are holders of degrees and diplomas in translation. Every translator is specialized in different fields of translation, such as legal, medical, financial, technical, business and others.
Language Oasis provides translation of contracts into one of more than 65 languages. Your contract translation will be handled by two of our professional translators (the main translator and the reviewer) in the same language combination. All our translations come with our distinguished quality guarantee and unparalleled customer support.
You might need certified translations of your contract if these contracts are to be registered or used by official authorities. If certified translation is needed, then our flat and straightforward price of $27/page applies. Please note that a page in translation means 250 words max. If business/professional translation is needed, then the fee of $0.10/word applies.
You can contact our Support team at 888-670-3369 for more information. Our team members will answer any of your questions. They can also be reached by email at support@languageoasis.com. They are available 7 days a week from 9.00 am to 9.00 pm EST.
Language Oasis translations of contracts are accepted by USCIS and other authorities.