Bulgarian Translation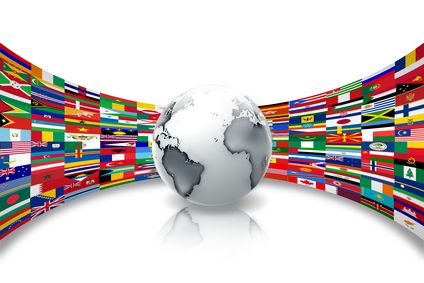 Highest Quality Bulgarian translation services
Are you looking for professional and accurate Bulgarian translation services? Then look no further. Language Oasis is the place for you, as our team of Bulgarian translators enjoy massive experience in providing quality Bulgarian language translations. As we build on our proficiency in Bulgarian translations, we make sure that every project is delivered on time. Moreover, you can get your translations done at the most competitive rates in the market with quick turnaround.
Proficient Bulgarian Translators
Each of our Bulgarian translators enjoys 5 years of experience minimum in the translation industry. Our Bulgarian translators are chosen after passing thorough screen in order to maintain the highest quality translation services offered by Language Oasis.
Accurate Bulgarian Language Translation
When our Bulgarian translators work on your documents, they do not translate passively. The entire meaning and context of the original document is taken into account so that the translation mirrors the original document and even serves as being the original document itself. This is why we do not use machine translations as they come out erroneous. We rely on our highly experienced and professional Bulgarian translators who will render the translations of your documents with 100% accuracy.
Any more questions?
Get a page to 3 pages accurately translated within 24 hours maximum with the highest quality at a low flat rate of $27/page. If you have any questions, please do not hesitate to contact our Support Team at 888-670-3369 from 9.00 am EST to 9.00 pm EST, and they will be ready to answer any of your questions. Our Support Team can also be reached at support@languageoasis.com. Our LIVE chat is also available on www.languageoasis.com to help you with your translation needs.
Language Oasis is an online translation company that offers certified and non-certified translations in different fields and for different walks of life (medical, legal, scientific, technical, academic, advertising, financial, banking, contracts, certificates and many more). For any of your inquiries, you can call us at our toll-free number 1-888-670-3369, and we will make sure your concerns are properly addressed. You can also email us at support@languageoasis.com to get quick free quotes with no obligations. We are headquartered in South Florida; however, we serve all 50 states including all major cities like New York, Washington DC, Boston, Philadelphia, Atlanta, Orlando, Miami, New Orleans, Cleveland, Kansas City, Chicago, Detroit, Denver, Phoenix, Dallas, Houston, San Antonio, San Diego, Los Angeles, and San Francisco among many others for the same competitive rates.