French Translation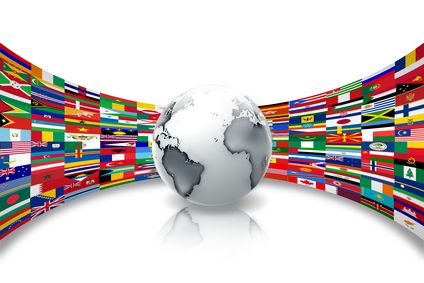 Trusted French Language Translations
French is a common language in Canada, Belgium, Luxembourg, Switzerland and different African countries. Of course, it is the native language in France. However, there are some nuances between the language used in these countries, and only native professional translators can detect the differences. This is what we offer at Language Oasis. We hire French translators native to the language spoken in each of the above countries to make sure we deliver accurate French translations at every time, and always at an affordable price.
Why choose Language Oasis for your French translations?
Language Oasis hires only proficient French translators with proven experience in different subject matters to ensure that all aspects and types of documents that need translation are covered. At Language Oasis, we return the French translation to you in exactly the same format as the origin so you can use them without any headache immediately. Our French translators are widely experienced and enjoy a minimum of 5 years of experience, each holding a degree and/or a certification in translation. Our experienced people will help you make sure you get the right translation. For example, if your French translation is aimed at teenagers it will need to use their phrases and maybe even slang. Missing these small issues can be the difference between a successful translation or a bad one.
Affordable prices
Our offerings of diverse variances of a language do not mean that we have to increase the rates. We understand life's pressing matters, and we do not want to squeeze your pocket. For just $27/page, you will get your French document translated, regardless of the French variation you need. Any document between 1 and 3 pages is guaranteed to be returned to you within 24 hours only.
Contact us?
If you need any further information, give us a ring at 888-670-3369 and we will answer all of your questions, simple or complex. Our experienced Support Team is here to help you. They can also be reached at support@languageoasis.com.
Language Oasis is an online translation company that offers certified and non-certified translations in different fields and for different walks of life (medical, legal, scientific, technical, academic, advertising, financial, banking, contracts, certificates and many more). For any of your inquiries, you can call us at our toll-free number 1-888-670-3369, and we will make sure your concerns are properly addressed. You can also email us at support@languageoasis.com to get quick free quotes with no obligations. We are headquartered in South Florida; however, we serve all 50 states including all major cities like New York, Washington DC, Boston, Philadelphia, Atlanta, Orlando, Miami, New Orleans, Cleveland, Kansas City, Chicago, Detroit, Denver, Phoenix, Dallas, Houston, San Antonio, San Diego, Los Angeles, and San Francisco among many others for the same competitive rates.