Greek Translation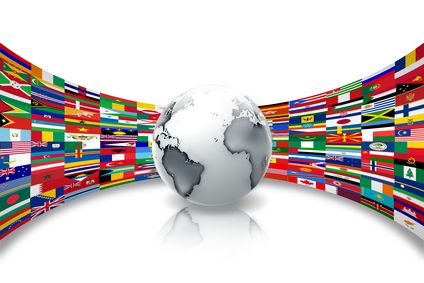 Accurate Inexpensive Greek Translations
Across time, there are Greek communities and families who have moved countries like the U.S., Canada, Australia and the UK to start businesses and begin new lives. These communities and businesses often need Greek to English translation for their personal documents, legal documents, restaurant menus, legal forms, financial statements, academic transcripts, business transactions, and much more. On the other hand, many need to communicate with their families and business back home and would need English to Greek translations. With Language Oasis, they needn't worry because our skilled Greek translators are the most experienced in the market and will provide them with the most accurate translations.
Competitive Pricing
Language Oasis specializes in providing competitively priced Greek translation services. We take pride in not utilizing machines when undertaking projects, as they often result in erroneous and embarrassing mistakes. Yet, this does not affect our straightforward and inexpensive pricing of $27/page only with a page having the size of 250 words.
Experienced Translators
Language Oasis works with a network of experienced Greek translators. Hence, your translations will be handled by the finest linguists in the industry. Your documents are in safe hands, as the translation process passes through two stages: translation and proofreading.
Quick turnaround
For just $27/page for certified translations, we promise the fasted turnaround possible. We deliver documents of 1 to 3 pages in 24 hours, sometimes even faster than that. Language Oasis has introduced as well rush service in case of last-minute urgent requests that cannot wait for our regular turnaround time.
Will take good care of your needs and we will go far and beyond to exceed your expectations thanks to our dedicated customer service.
Simply contact us at 888-670-3369 and we will gladly answer all your inquiries, or you can chat with our live representatives on our website. Our Support team can also be contacted via email: support@languageoasis.com to obtain a free quote.
Language Oasis is an online translation company that offers certified and non-certified translations in different fields and for different walks of life (medical, legal, scientific, technical, academic, advertising, financial, banking, contracts, certificates and many more). For any of your inquiries, you can call us at our toll-free number 1-888-670-3369, and we will make sure your concerns are properly addressed. You can also email us at support@languageoasis.com to get quick free quotes with no obligations. We are headquartered in South Florida; however, we serve all 50 states including all major cities like New York, Washington DC, Boston, Philadelphia, Atlanta, Orlando, Miami, New Orleans, Cleveland, Kansas City, Chicago, Detroit, Denver, Phoenix, Dallas, Houston, San Antonio, San Diego, Los Angeles, and San Francisco among many others for the same competitive rates.