Hebrew Translation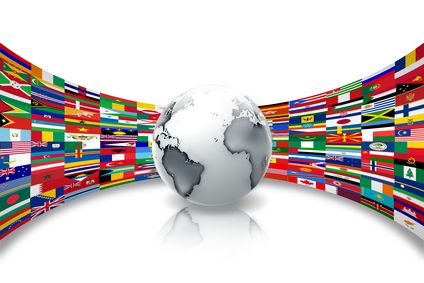 Professional Hebrew Translation Services Within Your Budget
Shalom! Speakers of Hebrew, this ancient language, are increasing in the Jewish communities in the United States and in different countries, and many immigrants need to get their documents translators proficiently from the Hebrew language into English to be used for immigration purposes, academic purposes, financial matters and many other reasons. Moreover, many immigrants need to get their documents translated into Hebrew to be used back home. Here is where Language Oasis can be of great help thanks to our proficient Hebrew translators who render their services with high accuracy and proficiency in no time.
Qualified Hebrew translators
Our Hebrew translators understand greatly the intricacies of this old language. We hire translators who are native Hebrew speakers to make sure that your translation needs are met and your information will be utilized the right way. We boast that our Hebrew translators hold university degrees in languages and translations with minimum 5 years of experience.
Experienced in different fields
Are you looking for the translation of a birth certificate, a marriage certificate, a medical consent form, a bank statement? At Language Oasis, we have got it all. Our Hebrew translators enjoy vast experience in any field, be it legal, medical, religious, website, technical, scientific, financial and so on. All documents that we handle are delivered to you with utmost proficiency and accuracy. You will never find words and sentences translated out of context because we do not base our translations on computer-assisted software. We solely rely on our professional team of translators.
Express Turnaround
At Language Oasis, we understand that time is money and that you need to have your documents delivered on time. Most of the time, we beat our self-assigned turnaround time of 24 hours and complete the jobs in less time because your needs matter to us.
We are also equipped to handle rush projects.
More info needed?
For detailed information about our Hebrew translation services, give us a call at 888-670-3369, and our Support professionals will be more than happy to answer any of your questions and ease any of your concerns.
Language Oasis is an online translation company that offers certified and non-certified translations in different fields and for different walks of life (medical, legal, scientific, technical, academic, advertising, financial, banking, contracts, certificates and many more). For any of your inquiries, you can call us at our toll-free number 1-888-670-3369, and we will make sure your concerns are properly addressed. You can also email us at support@languageoasis.com to get quick free quotes with no obligations. We are headquartered in South Florida; however, we serve all 50 states including all major cities like New York, Washington DC, Boston, Philadelphia, Atlanta, Orlando, Miami, New Orleans, Cleveland, Kansas City, Chicago, Detroit, Denver, Phoenix, Dallas, Houston, San Antonio, San Diego, Los Angeles, and San Francisco among many others for the same competitive rates.