Hindi Translation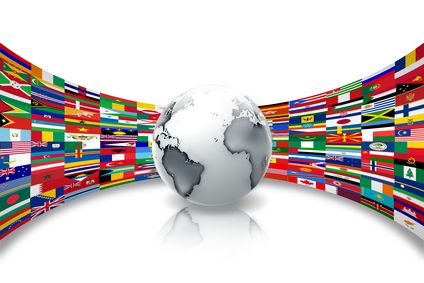 Top-notch Hindi Translations
Are you looking for a Hindi translation company? Or a company that offers top-notch Hindi translations delivered on time and at affordable and honest pricing? Then, you have set your foot in the right direction. Welcome to Language Oasis, where we provide exceptional Hindi translation services, as we work with the highest caliber of professional translators from across the globe. As a member of the American Translators Association (ATA) and being accredited by the Better Business Bureau (BBB), we are keen on elevating the industry standards.
Experienced and Professional Translators
Language Oasis draws from a large network of Hindi professional linguists who can provide the highest-quality translation solutions on time. All of our Hindi translators have been subject to thorough and detailed screening to examine their skills and credentials in order to ensure that all of your Hindi translation requirements will always meet the highest levels of quality and accuracy.
In addition to producing excellent Hindi translations at an affordable price of $27/page and an express turnaround of 24 hours for documents of one to three pages, we offer our valued customers something no money can buy, i.e. peace of mind. With Language Oasis, you never have to worry about the quality of the translation and whether you will receive your document(s) on time. Leave it on us and we will get the job well-done!
More info?
Do not hesitate to contact Language Oasis for your free no-obligation quote for all your Hindi translations. You can submit a quote request on our homepage on www.languageoasis.com. You can also reach our Support at 888-670-3369, and our professional team members will be glad to assist you. They can also be reached via email: support@languageoasis.com.
Language Oasis is an online translation company that offers certified and non-certified translations in different fields and for different walks of life (medical, legal, scientific, technical, academic, advertising, financial, banking, contracts, certificates and many more). For any of your inquiries, you can call us at our toll-free number 1-888-670-3369, and we will make sure your concerns are properly addressed. You can also email us at support@languageoasis.com to get quick free quotes with no obligations. We are headquartered in South Florida; however, we serve all 50 states including all major cities like New York, Washington DC, Boston, Philadelphia, Atlanta, Orlando, Miami, New Orleans, Cleveland, Kansas City, Chicago, Detroit, Denver, Phoenix, Dallas, Houston, San Antonio, San Diego, Los Angeles, and San Francisco among many others for the same competitive rates.