Italian Translation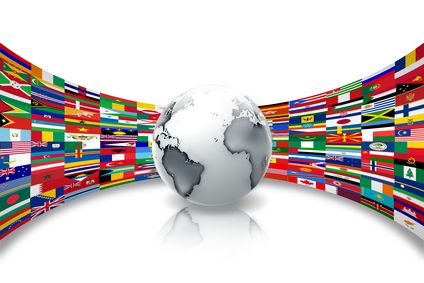 Reliable Italian Translation Services
Looking for the right translation company that meets and fits your requirements is not easy amidst the hundreds of companies out there?. Hence, you need to find a trustworthy company that can handle your personal and confidential Italian documents and information proficiently, and at the same time not deplete your pocket.
High Quality translations
With years of experience on hand in professional translations, thousands of customers have entrusted us with their translation needs to get the job well-done the first time thanks to our top-class Italian translators who are native speakers of the language. Whether based in Italy or across the world, your translations will be assigned to native speakers of the language.
Credible affiliations
Language Oasis is unlike other online companies these days who include many scammers and fraudulent operations. To enhance our customers' confidence in our online business, Language Oasis became a member of the American Translators Association (ATA), and we are accredited by the Better Business Bureau to mark our translations and services with credibility and to fulfill the highest standards of quality translations.
Straightforward prices
At Language Oasis, we do not play games. We offer a flat rate of $27/page (A page is maximum 250 words). We believe that honesty is the key to build a relationship of trust with our customers. If you need certified translation of your Italian document, Language Oasis charges $27/page. Get a page to 3 pages accurately translated within 24 hours maximum, with the highest quality guaranteed.
Need help?
If you have any questions, please do not hesitate to contact our professional Support Team at 888-670-3369 from 9.00 am EST to 9.00 pm EST, and they will be ready to answer any of your inquiries. To obtain a free quote, our Support Team can also be reached at support@languageoasis.com. Our LIVE chat is also available on www.languageoasis.com to help you with your translation needs.
Language Oasis is an online translation company that offers certified and non-certified translations in different fields and for different walks of life (medical, legal, scientific, technical, academic, advertising, financial, banking, contracts, certificates and many more). For any of your inquiries, you can call us at our toll-free number 1-888-670-3369, and we will make sure your concerns are properly addressed. You can also email us at support@languageoasis.com to get quick free quotes with no obligations. We are headquartered in South Florida; however, we serve all 50 states including all major cities like New York, Washington DC, Boston, Philadelphia, Atlanta, Orlando, Miami, New Orleans, Cleveland, Kansas City, Chicago, Detroit, Denver, Phoenix, Dallas, Houston, San Antonio, San Diego, Los Angeles, and San Francisco among many others for the same competitive rates.