Japanese Translation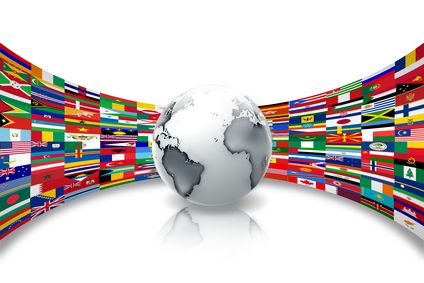 Your Company of Choice for Japanese Translation
Language Oasis offers proficient Japanese translation and localization services for a wide variety of documents and projects. Your documents will be in safe hands of our expert Japanese translators who will convey the message eloquently, accurately and effectively. Language Oasis provides cost effective Japanese-English and English-Japanese translation services, whether you need certified translation of your documents or professional of your business documents. Hence, if your target is remain in budget but at the same time get the best Japanese translation out there, then you are in the right place.
Proficient Japanese Linguists
Our Japanese linguists are the experts in the language. They deal daily with the nuances of the language and its evolving vocabulary. They also master the English language proficiently, and in this manner, they understand the tone and style of your documents to provide you with a complete Japanese translation experience. Our Japanese translators abstain from using machine translations, as they often result in erroneous translations. What they do is reproduce the original text to an extent that the translation appears to be the original document itself.
Skillful Japanese translations
When you use our Japanese translation services, it means you are hiring experts. Our translations are always rendered with the greatest accuracy possible, as each of our Japanese translators is an expert in their field, whether legal, medical, technical, financial, website localization and so on. We are also proud of our genuine customer service. We will address any concerns you might have about our work until you are 100% satisfied.
Take the next step
Dial 888-670-3369 or submit a quote request on our homepage on www.languageoasis.com .You can also direct your questions to support@languageoasis.com and our experienced Support Team will be ready to answer any of your questions.
Language Oasis is an online translation company that offers certified and non-certified translations in different fields and for different walks of life (medical, legal, scientific, technical, academic, advertising, financial, banking, contracts, certificates and many more). For any of your inquiries, you can call us at our toll-free number 1-888-670-3369, and we will make sure your concerns are properly addressed. You can also email us at support@languageoasis.com to get quick free quotes with no obligations. We are headquartered in South Florida; however, we serve all 50 states including all major cities like New York, Washington DC, Boston, Philadelphia, Atlanta, Orlando, Miami, New Orleans, Cleveland, Kansas City, Chicago, Detroit, Denver, Phoenix, Dallas, Houston, San Antonio, San Diego, Los Angeles, and San Francisco among many others for the same competitive rates.