Korean Translation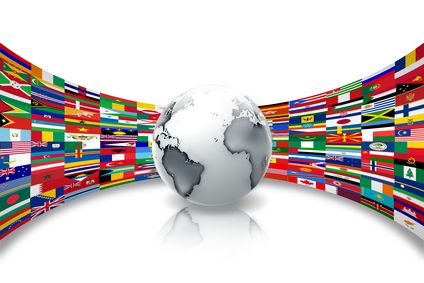 High Quality & Cost-Effective Korean Translation Services
At Language Oasis, we provide high quality and cost effective Korean-English and English-Korean translation services, whether you need certified translation of your documents or professional of your business documents. So, if you are looking for top quality translations, you have come to the right place. We are experts in Asian languages and our Korean translation service is simply the best.
Proficient Korean Linguists
Our Korean translation team is composed of highly skilled linguists who had to go through stringent testing and screening to ensure that you get top-class translation. They enjoy minimum 5 years of experience. They are well-equipped to serve you as they are specialized in providing translations in different fields, from legal to technical to marketing to website to medical to financial sectors. They are proficient in localizing translations and translating into their mother tongue, taking into account the essence of the original text, its tone, style and cultural nuances.
Accurate Korean translations
When you use our Korean translation services, it means you are hiring experts. Our translations are always rendered with the greatest accuracy possible, as each of our Korean translators is an expert in their field. Hence, satisfaction is guaranteed. We are also proud of our genuine customer service. We will address any concerns you might have about our work until you are 100% satisfied.
Membership and Accreditation
Language Oasis boasts to be a member of the prestigious American Translators Association (ATA). Moreover, we are accredited by the Better Business Bureau (BBB). This will add peace of mind to your experience with us, as such accreditations validate our capability to offer the rigorous standards of accuracy and quality in every job we undertake, big or small.
More questions?
So now, get a page accurately translated into Korean language or from Korean to English within 24 hours for just $27. Send us an email for a free quote at support@languageoasis.com or pick up your phones and dial 888-670-3369 and our experienced Support Team will be ready to answer any of your questions.
Language Oasis is an online translation company that offers certified and non-certified translations in different fields and for different walks of life (medical, legal, scientific, technical, academic, advertising, financial, banking, contracts, certificates and many more). For any of your inquiries, you can call us at our toll-free number 1-888-670-3369, and we will make sure your concerns are properly addressed. You can also email us at support@languageoasis.com to get quick free quotes with no obligations. We are headquartered in South Florida; however, we serve all 50 states including all major cities like New York, Washington DC, Boston, Philadelphia, Atlanta, Orlando, Miami, New Orleans, Cleveland, Kansas City, Chicago, Detroit, Denver, Phoenix, Dallas, Houston, San Antonio, San Diego, Los Angeles, and San Francisco among many others for the same competitive rates.