Russian Translation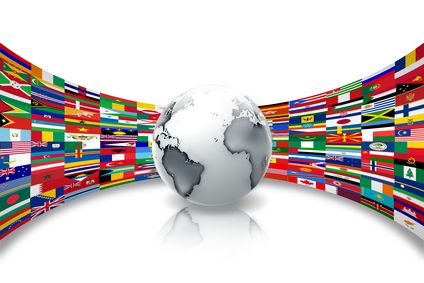 Top Russian translation services
If you are on our website, it means you are either in need of Russian to English translation or English to Russian translation. Then look no further as you have just scored a hit. Language Oasis is the place you have been looking for, as our team of Russian translators enjoy massive experience in providing quality Russian language translations in different fields. As we build on our proficiency in Russian translations, we make sure that every project is delivered on time and with the greatest quality. All of this can be achieved at an affordable cost of $27/page within 24 hours for documents between 1 and 3 pages.
Experienced and Professional Russian Translators
The high quality of our translations is ensured by the fact that they are performed by experts in the respective subject matter (rather than by linguists with some technical background) with perfect command of the target language (whether it is English or Russian). All our translators have passed a strict selection and are continuously upgrading their skills.
Proficient Russian Language Translation
When our Russian translators work on your documents, they do not translate passively. They are involved in the document to make sure every nuance is well-understood to deliver a document that is cross-cultural and that has the correct style and tone. We rely on our highly experienced and professional Russian translators who will render the translations of your documents with 100% accuracy.
You will find working with us comfortable and easy. We accept jobs orders in any form (MS Office documents, scanned images, PDF files, Dropbox, etc.).
We receive documents via email, fax, or they can simply be uploaded on our website: www.languageoasis.com.
Any more questions?
you have any questions, please do not hesitate to contact our Support Team at 888-670-3369 from 9.00 am EST to 9.00 pm EST, and they will be ready to answer any of your questions. Our Support Team can also be reached at support@languageoasis.com. Our LIVE chat is also available on our website to help you started with your journey with us.
Language Oasis is an online translation company that offers certified and non-certified translations in different fields and for different walks of life (medical, legal, scientific, technical, academic, advertising, financial, banking, contracts, certificates and many more). For any of your inquiries, you can call us at our toll-free number 1-888-670-3369, and we will make sure your concerns are properly addressed. You can also email us at support@languageoasis.com to get quick free quotes with no obligations. We are headquartered in South Florida; however, we serve all 50 states including all major cities like New York, Washington DC, Boston, Philadelphia, Atlanta, Orlando, Miami, New Orleans, Cleveland, Kansas City, Chicago, Detroit, Denver, Phoenix, Dallas, Houston, San Antonio, San Diego, Los Angeles, and San Francisco among many others for the same competitive rates.