Turkish Translation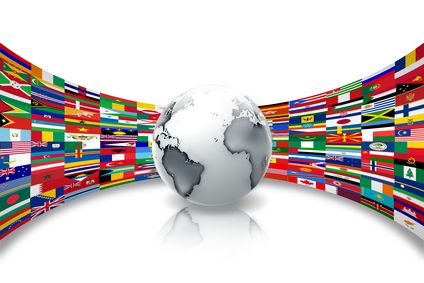 Exceptional Turkish Translation services
Language Oasis offers Turkish translation services that are second to none! We can handle any type of document, and whether you need certified or non-certified translations. Our Turkish translations are delivered with great proficiency, all at an affordable cost of $27/page and with a fast turnaround guaranteed. Language Oasis is more than capable of handling any Turkish translation project, no matter how complex, as we make are responsible for making things easier to you in no time.
Superior Quality
Our Turkish translation services are the best in the market, and our job is only complete when you are utterly satisfied. Our customers trust in our high quality and professionalism, as we have the know-how to handle Turkish translation projects.
We stand behind our work! Language Oasis offers tailored Turkish translations to meet your objectives, budget and resources.
Moreover, Language Oasis takes pride in being member of the American Translators Association (ATA). We have also been accredited by the Better Business Bureau, and these two accreditations add credibility to our services and increase your faith in us.
Skilled Turkish translations
Our Turkish translators are native speakers of the language. They have been carefully handpicked after being thoroughly screened. They minimum enjoy 5 years of experience, and holding a degree in translation is a requirement to be on our team. We have selected the best translators in the industry to make sure we deliver 100% accurate Turkish translations that are crystal-clear and fault-free. Our translators have set high standards in the industry. Moreover, they have industry-specific knowledge to ensure that all translations are delivered with the highest quality possible.
Are you intrigued?
Our Support Team members are ready to answer any of your questions and provide you with a free quote as soon as possible. Just drop us a line at support@languageoasis.com or give us a call at 888-670-3369. Our Support team is available to you 7 days a week from 9.00 am to 9.00 pm.
Language Oasis is an online translation company that offers certified and non-certified translations in different fields and for different walks of life (medical, legal, scientific, technical, academic, advertising, financial, banking, contracts, certificates and many more). For any of your inquiries, you can call us at our toll-free number 1-888-670-3369, and we will make sure your concerns are properly addressed. You can also email us at support@languageoasis.com to get quick free quotes with no obligations. We are headquartered in South Florida; however, we serve all 50 states including all major cities like New York, Washington DC, Boston, Philadelphia, Atlanta, Orlando, Miami, New Orleans, Cleveland, Kansas City, Chicago, Detroit, Denver, Phoenix, Dallas, Houston, San Antonio, San Diego, Los Angeles, and San Francisco among many others for the same competitive rates.